The new facility will include a state-of-the-art distillery and brewery with a restaurant, a tasting room, a distillery bar, an interior and exterior patio, event and banquet space and a teach kitchen. It will also house a liquor store, a barrel-aging facility and a section for warehousing and distribution.
YQR Distillery is a new entity that recently announced it acquired Sperling Silver Distillery, a local Regina company best known for Canada's Best Vodka, the award-winning French Laundry, which is locally produced.
YQR will retain Sperling Silver's current management and distilling and brewing team.
YQR Distillery's goal is to develop the capacity to not only meet current demand for French Laundry vodka but to become a growing part of Saskatchewan's craft industry.
"Four years ago, French Laundry vodka won multiple awards around the world and, since then, we can't keep up with demand. We knew we had to expand and today I am happy to announce a world-class facility and location that will allow us to not only meet existing demand but grow for years to come," said YQR's CEO Adam Sperling.
YQR begins construction on the new facility this summer and will open in the spring of 2022. Once complete, the new operation will employ 100-150 employees.
In addition to French Laundry Vodka, the new facility will manufacture and sell rum, rye whiskey, gin, wine, tequila, liqueurs, craft beer, mead, and moonshine. It will also offer ready-to-drink beverages such as hard root beer, spiked lemonade, iced tea, caesars, and non-alcoholic beverages such as kombucha, carbonated water, distilled water, and flavored nonalcoholic beverages.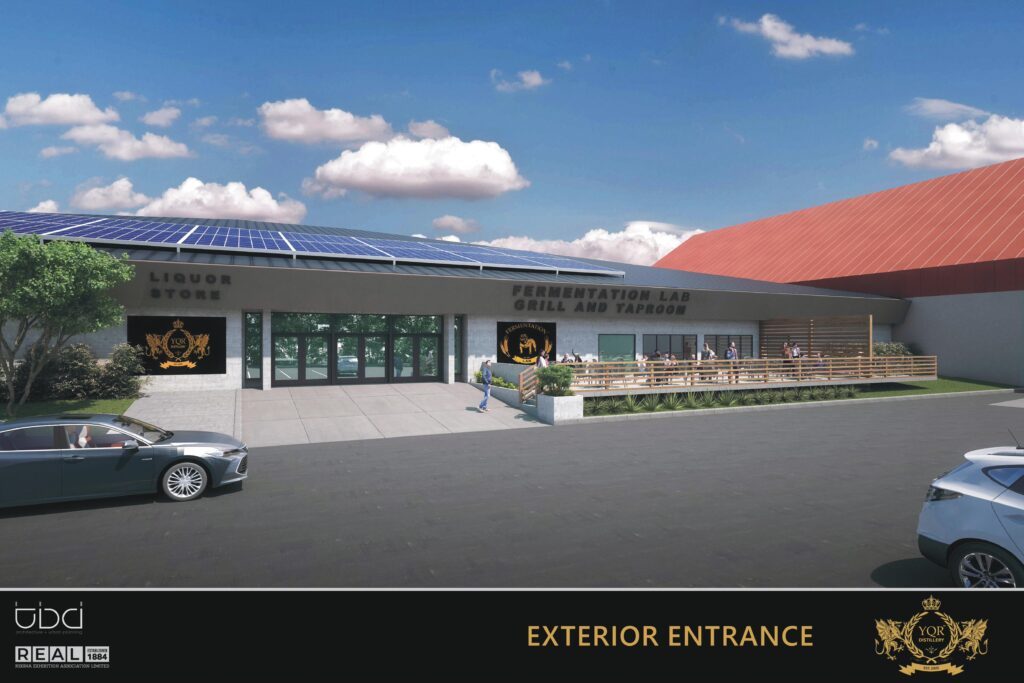 The new facility will also house YQR's Fermentation Lab."Fermentation Lab aims to create a new era of culinary professionals with an environmental dietary conscience. Included in the courses will be learning about our agricultural processes and how to take the best of what we have and make it better," said Sperling.
"Fermentation Lab includes a teach kitchen for culinary education, a distillery bar, and a tap house which will function as a fermentation classroom giving an overview of the fermentation processes used in brewing, distilling, winemaking, and in nonalcoholic fermentation such as kombucha. This will be connected to the culinary component of the Lab where students will learn sustainable cooking techniques such as using spent grains and live fermentation for baking, as well as examine methods of creating viable products using by-products from the fermentation process and offering unique tasting experiences," said Sperling.
There will also be courses on wine, beer, and spirits tasting and food pairing.
Students will study the evolution of food from field to flask, farm to table, as well as chemical compositions and dietary benefits of certain foods.
"We are very pleased to be a key part of REAL's plans to be one of Saskatchewan's best destinations for food, beverages, and entertainment," said Sperling. "This exciting new development will allow us to be the spirit of locally crafted products at the center of one of the most exciting redevelopments our city has ever seen."