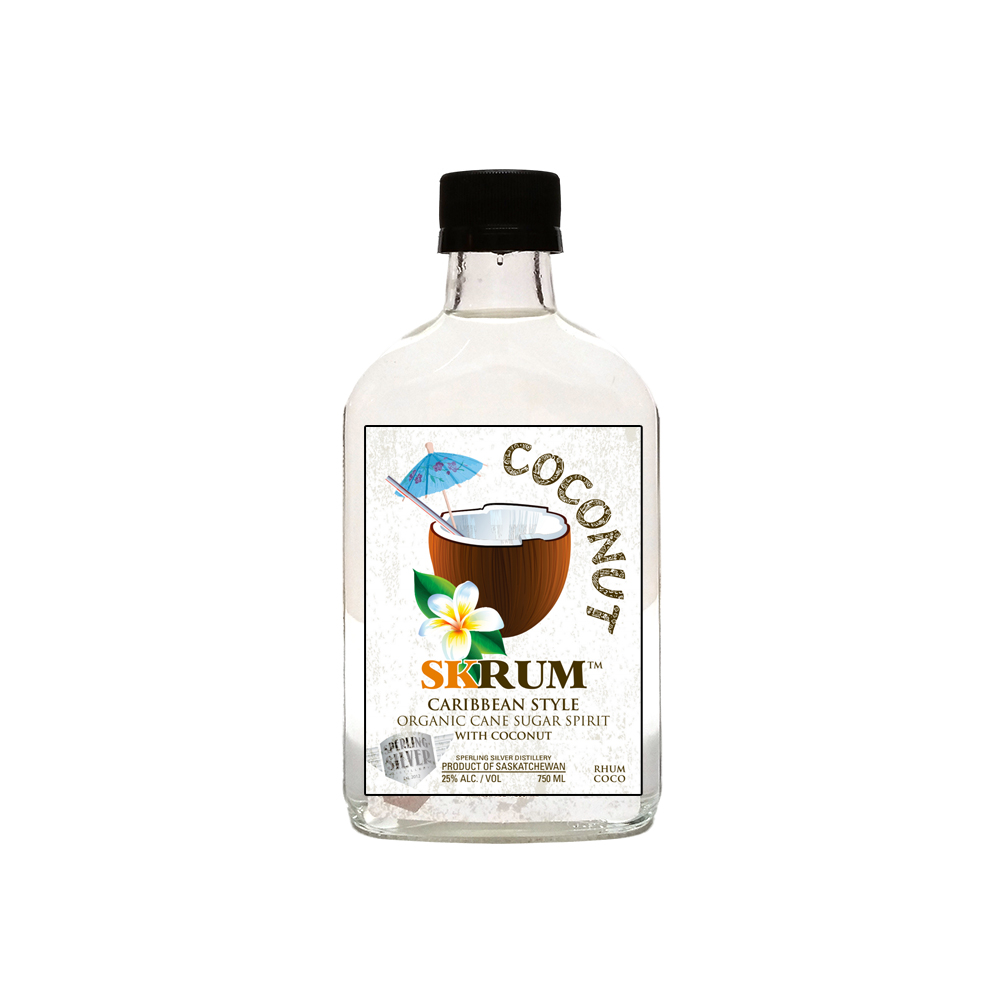 SKRum:
Our SKRum spirit is infused with coconut and a hint of peach. The base of our SKRum is organic cane sugar spirit. This liqueur is great on its own or used with a mix. It goes great with orange juice, and pineapple juice, but our favorite is in a classic piña colada.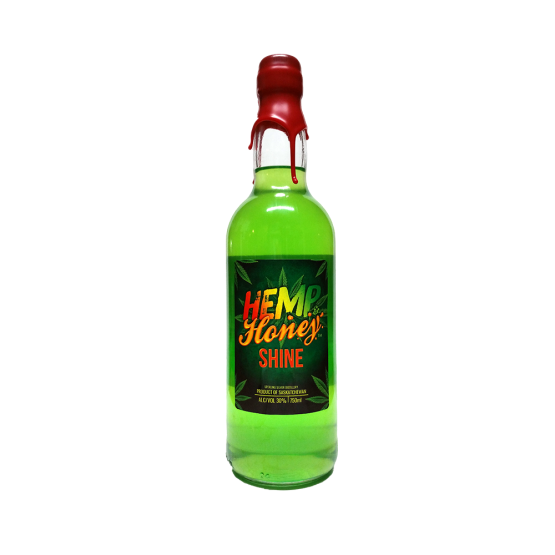 Hemp & Honey Shine (discontinued):
This green liqueur is made from distilled honey mead, which we also make in house. We then infuse it with toasted hemp seeds and sweetened with our special green magical goo! No THC content, yet—Health Canada hasn't approved us to go ahead and start mixing booze and buds. Fun fact, it takes about 9 kilograms of hemp seeds to make about 300 liters (400 bottles) of our hemp & honey shine!