Nothing beats an ice-cold cocktail on a hot summer day! If you're looking to stay refreshed while also watching your sugar intake, low sugar vodka cocktails are the perfect option. With their refreshing and delicious taste, these low sugar vodka cocktails will keep you cool and energized throughout the summer. From classic vodka sodas to fruity mojitos, there are plenty of delicious drinks to choose from. Read on to discover our top 5 low sugar vodka cocktails to enjoy this summer.
1) The Moscow Mule
If you're looking for a classic low sugar cocktail with vodka, the Moscow Mule is a great option. This refreshingly tangy drink consists of just three ingredients – vodka, lime juice, and ginger beer. With its tart citrus notes and a hint of spice, this drink is sure to tantalise your taste buds.
To make the perfect Moscow Mule, start by adding two ounces of vodka into a copper mug filled with ice. Squeeze in the juice of half a lime and top it off with ginger beer. Give it all a gentle stir and enjoy the tart, light flavours of this delicious low sugar cocktail. If you'd like to sweeten the deal, you can add a dash of simple syrup or agave nectar to the mix. Either way, you'll be sure to love this classic vodka cocktail!
2) The Cosmopolitan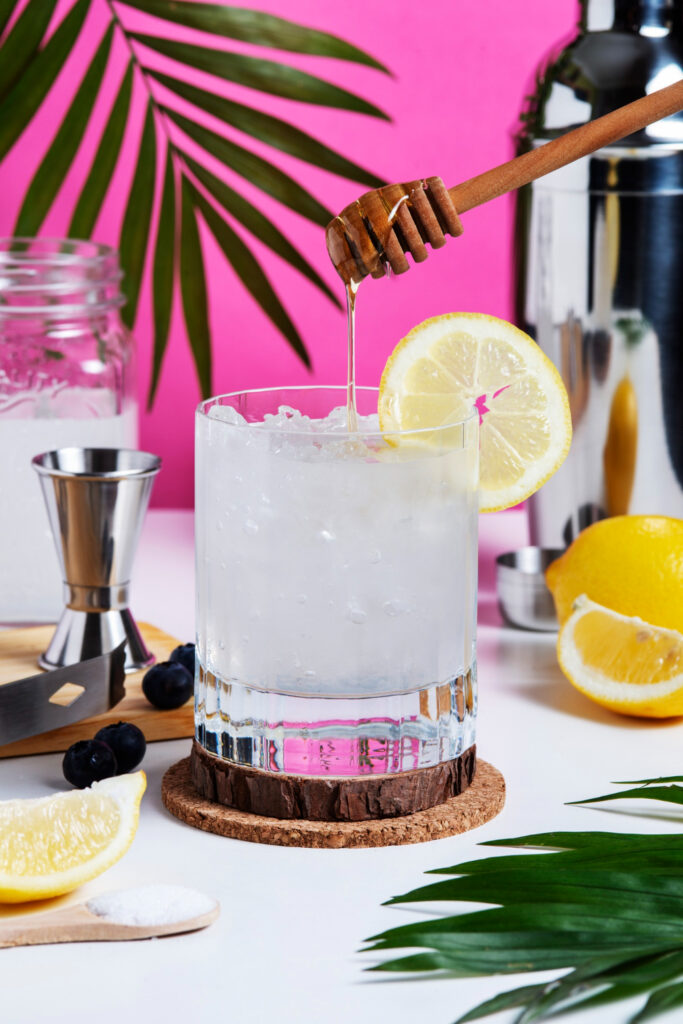 The cosmopolitan has been a popular cocktail since it was first introduced in the 1980s. It is an easy-to-make low-sugar cocktail with vodka that can be enjoyed any time of year. It is a simple blend of vodka, triple sec, cranberry juice, and lime juice that creates a unique flavour. The tartness of the cranberry juice and the sweet taste of triple sec balance out the vodka for a delicious, low-sugar cocktail. To make the cosmopolitan, you will need:
• 1 1⁄2 ounces of vodka
• 1⁄2 ounce of triple sec
• 2 ounces of cranberry juice
• Juice from 1⁄2 lime
Start by filling a shaker with ice and adding the vodka, triple sec, cranberry juice, and lime juice. Shake the ingredients for about 30 seconds until everything is blended together. Strain the mixture into a martini glass and garnish with a lime wedge to finish. Enjoy your delicious and refreshing low-sugar Cosmopolitan!
3) The Greyhound
The Greyhound is a classic low sugar cocktail with vodka that is both refreshing and easy to make. To make a Greyhound, simply combine two ounces of vodka and four ounces of fresh grapefruit juice in a rocks glass filled with ice. Give it a quick stir, and you'll have yourself a delicious low sugar cocktail with vodka. You can also add a bit of lime juice for extra flavour and garnish with a lime wedge or a sprig of mint. The Greyhound is perfect for those hot summer days when you want something light and refreshing. Enjoy!
4) The Martini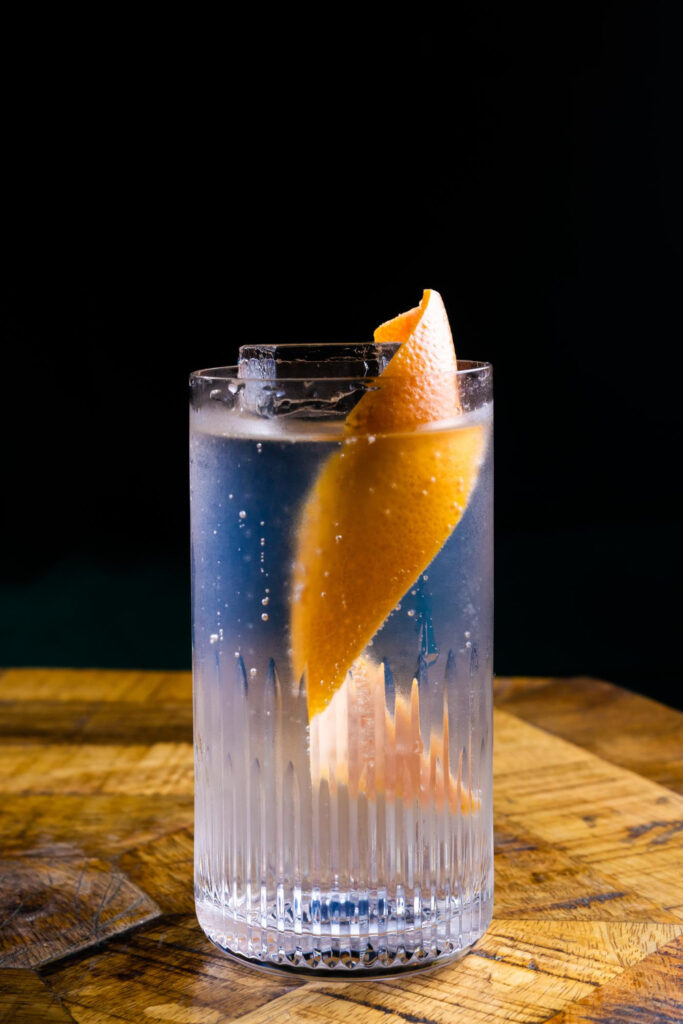 When you think of vodka cocktails, the Martini is likely the first one to come to mind. This classic drink is typically made with gin, vermouth and a lemon or olive garnish. For a low sugar version, you can use sugar-free vermouth such as Cinzano Extra Dry, or you can opt for a vodka martini with just vodka and a splash of lime juice. If you'd like to sweeten it up a bit, add a few drops of a low-calorie sweetener such as Stevia or Splenda. To complete your Martini, serve it in a chilled glass and garnish it with an olive or lemon twist. It's sure to be a hit at your next gathering!
5) The Aperol Spritz
The Aperol Spritz is a classic Italian cocktail, with a light and refreshing taste. It's made with Aperol, Prosecco, and soda water, and it's a great option for those looking for a low sugar vodka cocktail. The combination of the sweet Aperol and the light Prosecco creates a unique flavour that's perfect for sipping on a warm summer day.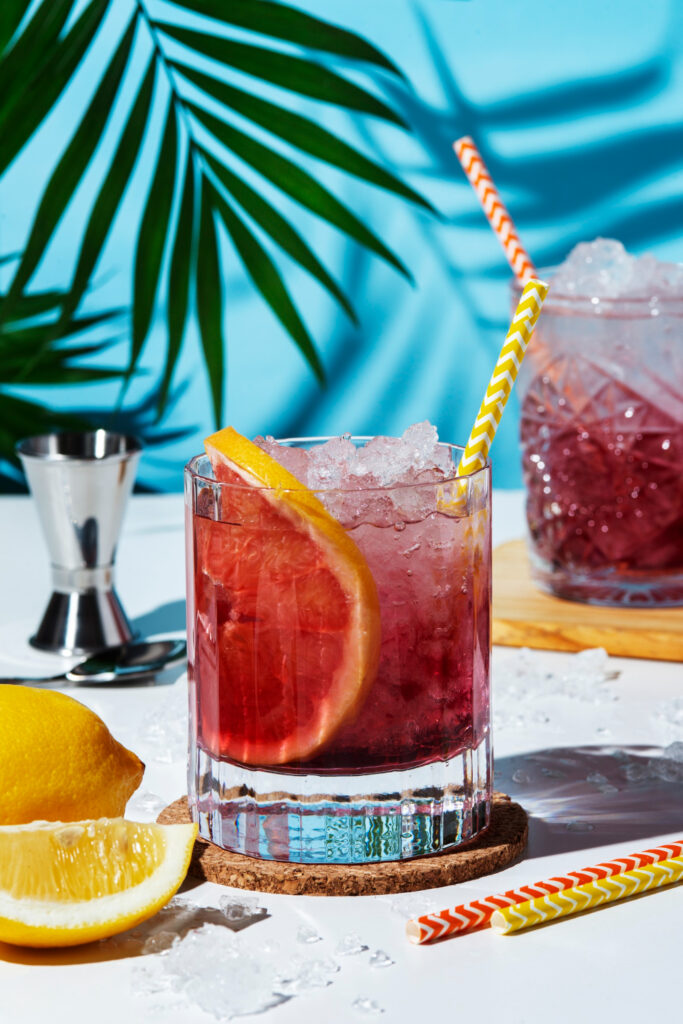 To make an Aperol Spritz, you'll need 2 ounces of Aperol, 4 ounces of Prosecco, and 1 ounce of soda water. Pour the Aperol into a glass, then add the Prosecco and stir lightly. Top it off with the soda water, and garnish with an orange slice or a lemon twist.The Aperol Spritz has become increasingly popular in recent years, and for a good reason. It's light, refreshing, and not overly sweet – the perfect low sugar alternative to traditional sugary cocktails. So if you're looking for something to sip on this summer, an Aperol Spritz is a perfect choice!